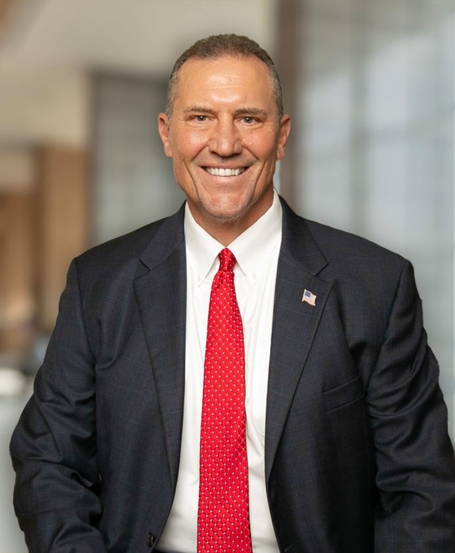 Joseph A. Markus Partner
Bio
With over 30 years of experience working as a criminal prosecutor—as Deputy District Attorney for the County of Los Angeles and Orange County—Joseph A. Markus understands the perspective and strategy of a prosecutor, which is a significant advantage in mounting an effective defense. Prior to these roles, Attorney Markus serviced as a law clerk for the Clark County District Attorney in Las Vegas, the U.S. Attorney, and two District Court judges. He has also served as an instructor for a variety of educational institutions, law enforcement, and prosecutorial agencies, and has authored a variety of published articles.
California and Nevada bar member.
Highlights
Trial experience includes over 100 misdemeanor and felony trials involving all types of crimes, including violent, major fraud, mental defenses, forfeiture and sexual predator.
Trial expertise: Gang related Homicides, Complex Homicides with Scientific Evidence Issues, Mental Defenses, Death Penalty Litigation and Media Cases.
Habeas Corpus litigation.
Supervisor of both Felony and Misdemeanor attorneys, with specific focus upon training in all aspects of criminal case investigation, preparation and presentation.
Instructor for a variety of educational institutions and public agencies.
Topics included: Complex Homicides, Gang related Homicides, Death Penalty Litigation, Trial Tactics, Voir Dire, Opening Statement, CrossExamination of Witnesses including Expert Witnesses, Recanting Witnesses, Search and Seizure, Mental Defenses and Closing Argument.
Author of a variety of published articles with National and Statewide distribution.
Experience
Deputy District Attorney - August 1989 to Current
Los Angeles County District Attorney - Los Angeles, California See details described above. From 1989 to 1991, Deputy in Charge of the Compton Hardcore Gang Division. Subsequent assignments include media case litigation, major fraud division and complex homicides involving scientific evidence.
Deputy District Attorney - January 1989 to August 1989
Orange County District Attorney - Santa Ana, California Assigned to the prosecution of misdemeanor trials and the filing of misdemeanor cases.
Deputy District Attorney - October 1984 to January 1988
Los Angeles County - Los Angeles, California Assigned to both misdemeanor and felony prosecution. From 1987 to 1988, I was assigned to the Hardcore Gang Division, responsible for the prosecution of gang homicides.
Law Clerk/Judicial Assistant - August 1983 to October 1984
District Court - Las Vegas, Nevada Law Clerk for two District Court Judges; the Honorable John F Mendoza and then Presiding Judge, the Honorable Thomas O'Donnell. Assisted with legal research on both criminal and civil matters. Made recommendations to the bench officer based upon research.
Law Clerk - May 1982 to August 1982
United States Attorney - Las Vegas, Nevada Worked with the "Strike Force" division of the United States Attorney, assisting with investigations and prosecutions of organized crime.
Law Clerk Appellate Division- May 1981 to August 1981
Clark County District Attorney - Las Vegas, Nevada Assisted in drafting Appeals before the Nevada Supreme Court.
Accomplishments
Testified as an expert before State Legislative agencies regarding new and proposed legislation including the Nevada State Legislative Committee on Gang Violence. 1990.
As a faculty member for the National College of District Attorneys, in Columbia, South Carolina, I taught the following topics to Deputy District Attorneys from all over the United States. 1995-2000.

(A) Cross-examination of witnesses with an emphasis on expert witnesses.
(B) Conducted a seminar entitled "Train The Trainers," that taught lawyers to be better educators of lawyers.
The specific emphasis was on trial tactics and the methods of communication necessary, by lawyers, to teach others to develop advocacy skills.
(C) Instructor on trial tactics for new and advanced prosecutors. Seminars involved an extreme practical approach including individual video reviews of students performing all stages of a trial.

Presented at several "Statewide" conferences held by the California State Attorney General and the Attorney General of Kentucky. Legal topics included cross-examination and cross-examination of experts. Conferences were attended by attorneys from both the civil and criminal side of litigation. 1998, 2003.
Instructor for the California District Attorney's Association for approximately 17 years. Served as a technical advisor and supervising instructor on many seminars with the following topics: gang cases, trial tactics, mental defenses and others. It was during these years where the extreme practical approach to teaching was developed. 1987-2005.
Instructor at the May 2001 "National Homicide Symposium" on the topic of Gang Homicides for the California District Attorney's Association.
Author of several articles for both the California District Attorney Association and the National College of District Attorneys. Topics included trial tactics, gang evidence and new legislation. California District Attorney's Association, Prosecutor's Brief, Vol. XXVIII, Nos. 2 & 3, "Meeting the Reasonable Doubt Defense" in Homicide Cases, 2006; National College of District Attorneys, The Practical Prosecutor, "Meeting Reasonable Doubt and
Crux Issues in Criminal Prosecutions," 2005 Issue; California District Attorneys Association, Prosecutors Brief, "Recent Developments in the Prosecution of Gang Cases," Fall 1989.
Instructor for a variety of law enforcement agencies including the Los Angeles County Sheriff's Department, Los Angeles Police Department and the California Highway Patrol with specific focus on investigation of all types of crime, crime charging, search and seizure, courtroom practice and presentation. 2002-2017.
Conducted several office wide seminars for the Los Angeles County District Attorney's Office. Topics included cross examination, cross examination of experts and the law of Homicide. Additionally, instructed newly hired Deputy District Attorneys at their first induction training seminars. 1990-2017.
Currently supervise 6 "new" attorneys. Duties include all aspects of case preparation, investigation and litigation of both felony and misdemeanor offenses. Current assignment in Compton, California.
Guest lecturer for a senior Law and Government class at El Segundo High School. Gave high school students a window into the criminal justice system. 2000-2006.
Conducted numerous "lunch time" seminars on trial topics such as competency and cross examination for my colleagues. 1987-present.
Guest lecturer on cross-examination at Chapman Law School. 2007.
Education
J.D. : Law, 1983
Southwestern Law School – Los Angeles, California Top 10% of graduating students. American Jurisprudence Award, Evidence 1982.
Bachelor of Arts : Political Science/Sociology, 1980
California State Fullerton – Fullerton , California
Associate of Arts : General Education, 1978
Santa Ana Junior College – Santa Ana, California