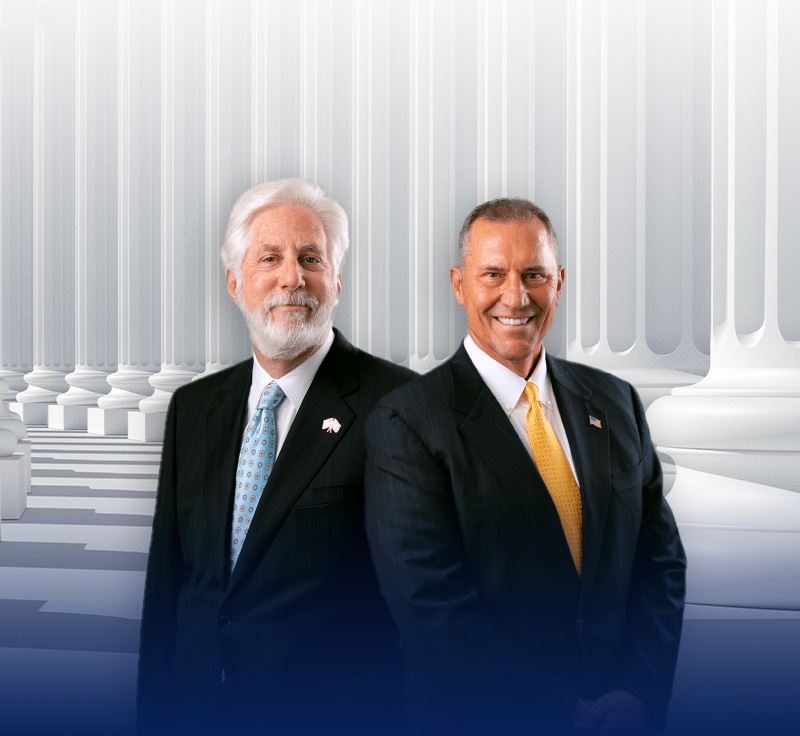 Los Angeles Criminal Defense Attorneys
A Powerful, Experienced Defense Team
At The Law Office of Stein & Markus, we bring over 75 years of combined experience in successfully defending clients in California against charges of murder, assault, drugs, fraud, domestic violence, DUI and more. Los Angeles Criminal Defense Attorneys
Criminal arrests and charges are among the most stressful events you will ever face. They can turn your world upside down with ongoing uncertainty of how they will ultimately affect your life. When you or a loved one are facing criminal charges of any kind in California, your freedom, finances, and future are at stake. You need a knowledgeable, skilled, and experienced criminal defense attorney by your side to aggressively defend you against charges. When you choose to work with us, we will employ a comprehensive and aggressive strategy designed to successfully defend you.
At Stein & Markus, we have put more than 75 years of combined experience in successfully defending clients to work for you. Our team includes skilled trial lawyers who have resolved thousands of cases. We also provide you with the insight and knowledge of a former Los Angeles criminal prosecutor who spent 33 years working for the other side. This unique combination of experience with both sides of criminal law gives us an unparalleled ability to help you achieve the best possible results.
Need professional help? Contact Stein & Markus for a free initial consultation about your case. Contact us via email or by phone at (562) 512-7030 to make an appointment. Hablamos español. Available to take your calls 24/7.
Why Choose Us?
Our firm handles all state and federal criminal charges. From initial investigation by law enforcement to arrests, formal charges, arraignments, and throughout all court proceedings, we are here to ensure that you have the defense you need to give you the best chance of a favorable outcome.
We can intervene to protect your rights in police questioning, seek reduced charges and/or sentencing by negotiating with prosecutors, or present well-prepared arguments on your behalf at trial. Our team is known for our trial skills, has helped write many criminal laws, is respected by the Los Angeles legal community and law enforcement, and will never back down in defending you from start to finish.
Senate Bill 1437 Limiting Who Can Be Prosecuted for Murder
Senate Bill 1437 now applies to attempted murder and voluntary manslaughter as well as murder and felony convictions. If you or your loved one stands convicted of attempted murder or voluntary manslaughter, relief is possible in Los Angeles County.
Andrew Stein has successfully defended clients charged with the death penalty offenses, resulting in sentences less than death. Because we can think like prosecutors and see both sides, we understand how to fight back with opposing strategies that can work for you.
We Provide Free Consultations

Talk through all of your legal options during a free consultation.

Work with a Former Prosecutor

Our prosecutor turned defense attorney is ready to protect you!

Hablamos Español

Work with a criminal defense attorney who speaks your language.

24/7 Help Available

Whenever you need our lawyers, we're here to help you.
Our Services
Cases We Handle

WHEN YOUR FUTURE IS ON THE LINE,
We're Here to Help
The sooner you contact us, the sooner we can start your defense.